Kid's College gratefully recognizes the individuals and organizations that have contributed to our long term success. Their generous contributions have provided the foundation for more children receiving high quality enrichment classes. Whether their contribution is their time, their talent or expertise or financial support.  We appreciate any and all donations.

Our sincere thanks and gratitude is extended to LEGOLAND California and the LEGOLAND Educational Department.  The Kid's College is honored to be selected as the non-profit organization partner for Community Day.  The generous contributions to Kid's College have  included both monetary donations and the donations of field  trips to be used in conjunction with our programs.  We thank LEGOLAND for their continued support and their unique educational opportunities.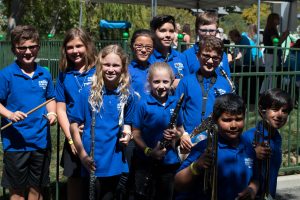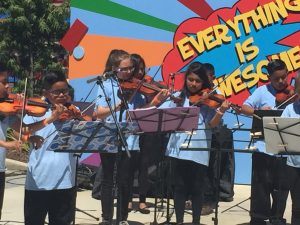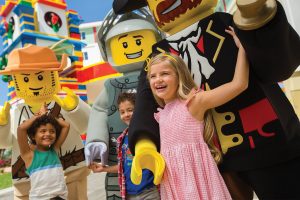 We would like to thank the Oceanside Charitable

Foundation for their continued support in creating and providing enrichment programs for the Oceanside community.  For the 2013-2014, the focus of the Oceanside Charitable Foundation was to enhance the Oceanside community through arts and culture.  With this funding Kid's College will bring enrichment programs to school children in Oceanside that focus on the rich culture and heritage of the region.  In previous years the support from the Oceanside Charitable Foundation has helped Kid's College create enrichment programs focusing on the environment in 2011-2012 and STEM Robotics extended learning programs in 2012 – 2013.
With their donation in 2011- 2012, Kid's College was able to create specific programs focusing on the environment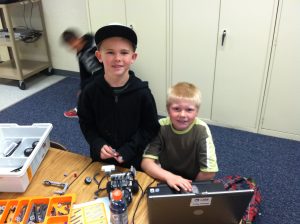 of Oceanside.  The three modules geared to various grade levels are: Oceanside Our Green City, Oceanside Our Wetland Habitat, and Oceanside Our Green Oceans. We provided over 175 children with this engaging extended learning program that culminated in day long field trips to the Buena Vista Lagoon, SEA LIFE Aquarium or LEGOLAND . The STEM Extended Learning Program grant provided the needed funding to purchase the technology and equipment to offer LEGO Robotics programs to 150 children.  All students culminated their STEM learning by participating in an educational program at LEGOLAND.
We are pleased to have been awarded a grant program for Ocean's Ecology extended learning program from the City of Encinitas & Mizel Family Foundation Community Grant Program.  Dr. Tim Luker, a visiting scholar from the Scripps Institute of Oceanography and acclaimed mosaic artist  donated many hours of his time, expertise and artistic direction, working with 20 6 grade students  to create a beautiful ocean ecology mosaic which was donated to Paul Ecke Central elementary.
Other organizations who have supported our mission to provide educational enrichment include:
Staples Foundation
Target Foundation
Costco
Bramble Family
San Marcos Community Foundation
British Airways
Thomas Ackerman Foundation
Dannon Corporation
Barnes and Nobel
Starbuck's
Vista Academy of Visual and Performing Arts Foundation
Alamosa Park Education Foundation
Seth Sprague Educational and Charitable Foundation
City of Encinitas & Mizel Family Foundation Community Grant Program
The Longo Family
SunWest Bank
The Pinkas Family Foundation
A Special Thank you to all the parents, family members, and other supporters for their generous individual donations.  Every dollar (whether five, fifty or hundred dollars) donated helps to  make enrichment and extended learning programs available to more children.