Science, Technology, Engineering & Math (STEM) classes are part of the core offering fo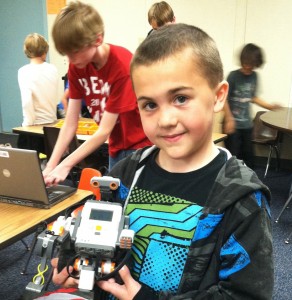 r Kid's College.  We have a number of classes each session that focus on these areas.  The classes ranges from Robotics, to Engineering with Straws to Biology.  Please see the classes offered at your school for the latest information.
The Kid's College has been awarded grants from various, local foundations to provide STEM education.  The latest grants from the Escondido Charitable Foundation and Weingart Foundation will allowed us to provide a variety of STEM and robotics classes to elementary children in North County Schools.  We are thankful for their support and help in fulfilling our mission.
We are always looking for grants and support.  If you or your company like to support STEM education please contact us at (760) 798-4064.