Kid's College has a variety of programs and can create a custom program specific to your schools interests and needs.  We believe in the education and enrichment of the whole child.  To us it means teaching skills such as teamwork, critical thinking, and collaboration through enrichment.
We divide our enrichment courses into four main subject areas: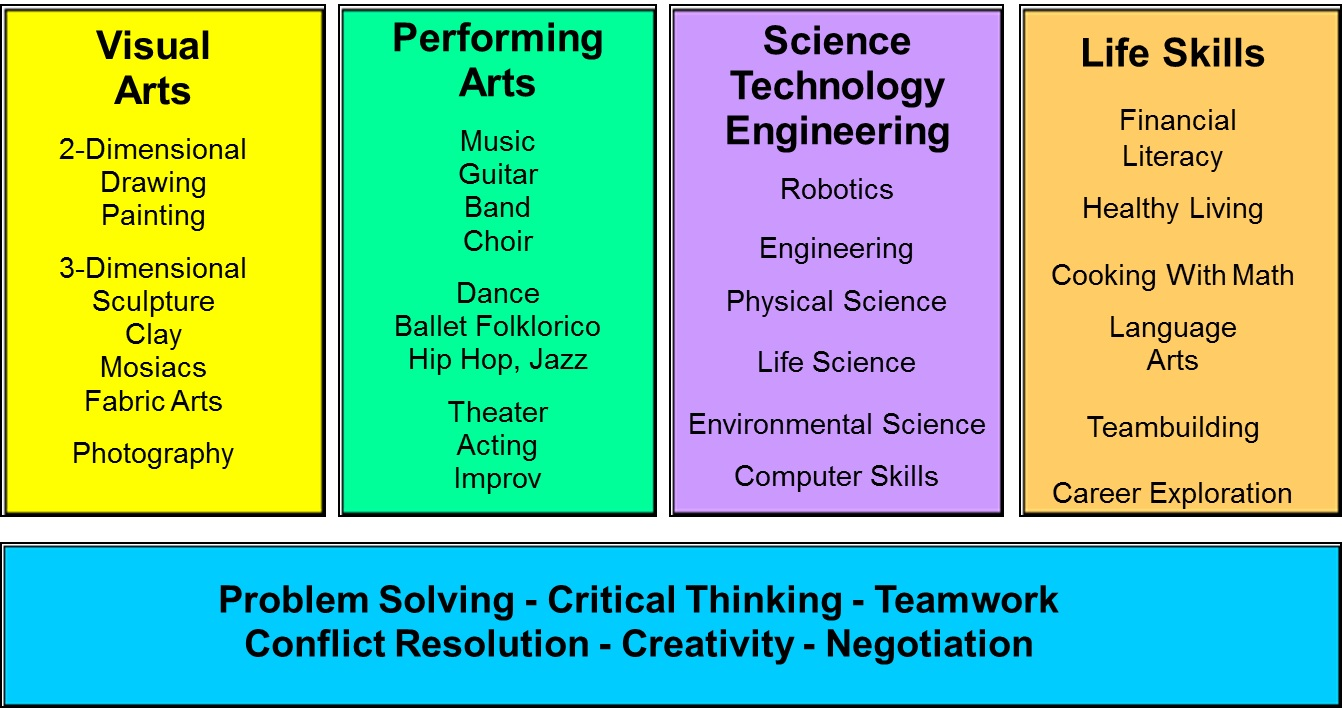 Visual Arts: Our Visual Art classes help students express themselves and "see" as an artist while they improve hand-eye coordination, spacial recognition and their own creativity.
Performing Arts: Performing Arts, encompassing music, theater and dance, focuses on a variety of skills.  These classes teach discipline, coordination, creativity, and  expression.
STEM (Science, Technology, Engineering & Math):  From Robotics to Magical Science, students will have fun honing their critical thinking  and teamwork skills as they work together to figure out how things work.
Life Skills:  Life Skills, encompassing Financial Literacy, Languages, and Healthy Living, gives students skills they can use everyday.