Please go to our page for 2016 Community Day
The Kid's College
Community Day at LEGOLAND® California
Sunday April 24, 2016
12:00 – 8:00 pm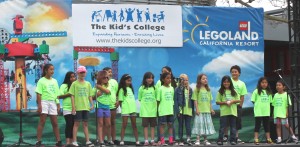 Please look for our Community Day in 2016 where we will be celebrating our 20th Anniversary!
Tickets $35
for LEGOLAND Community Day
for any adult or child (3 years and older) for the day.
SEALIFE Aquarium tickets only $9.00
SEALIFE Tickets are good either Saturday, April 23rd or Sunday April 24th.