DUE TO THE COVID-19 OUTBREAK – ALL SUMMER CAMPS AT LEGOLAND ARE NOT EXPECTED TO AVAILABLE THIS SUMMER.
Want to combine a fun science and technology camp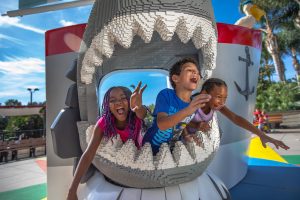 with a great destination?  Then join us at LEGOLAND!  In addition to having a great experience at LEGOLAND, campers will have additional experiences and activities throughout the week.
Campers are placed in groups according to age and interests.  If you wish to have your child placed with a specific camper please call us at (760) 798-4064.

We hope to see you at LEGOLAND NEXT Summer!