The Kid's College



Community Day at LEGOLAND® California
Sunday, March 1, 2020
          Single day entrance valid 11:00 – 7:00 pm Sunday, March 1, 2020 OR Monday – Friday, March 2 – 6, 2020, 10:00 – 5:00pm
 Ticket Price $35.00 per person
For Everyone 3 to 103! 
(regularly $89.99)
Online Ticket Sales End Friday, February 28 at 6pm.
Add SEA LIFE tickets for $10 (valid on Saturday, Feb 29-March, 6, 2020)
Everyone is welcome, please share with family and friends!
ALL ages 3 to 103 must have a ticket for entry. (Children 2 and under free)
Purchase tickets in person:
Cash or credit card accepted
The Kid's College Office:
261 Autumn Dr., Suite 115, San Marcos, CA 92069




Mondays, Wednesdays and Fridays:  10am – 2pm




Extended Friday Hours: 2/14 & 2/21 11am – 6pm
Additional Ticket Sales Locations:
Location ticket sales end on 2/27/2020.  
 Upcycled Home & Garden,                 

603 Garrison St. #A

Oceanside
Weds – Sat
10 – 5pm
Music Exchange,                                        985 Civic Center Dr #102
Vista
Mon – Fri 
Sat
10 – 7pm
10 – 5pm
 Z-Ultimate Self Defense Studios,     833 South Main Ave.  Suite E
Fallbrook
Mon – Fri 
Sat
12 – 8pm
9 – 3pm
B&H Music Store,                                    354 E Grand Ave.
Escondido
Mon – Thurs
Fri
Sat
10 – 7pm
10 – 6pm
10 – 4pm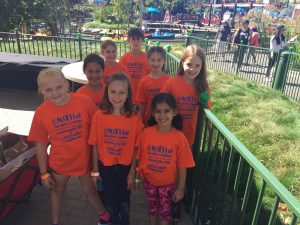 These heavily discounted tickets MUST be pre purchased and are ONLY available through The Kid's College and will not be available on the day of the event.  Tickets purchased through LEGOLAND will be full price.
The Kid's College is LEGOLAND's non-profit partner for the 10th year.  We appreciate their support of our community and for educational enrichment opportunities for North County children. Part of the proceeds benefit enrichment opportunities for children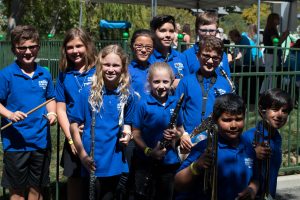 in North County San Diego school districts through The Kid's College extended learning programs.
Performance Schedule will be available in February.
Join us at at LEGOLAND Sunday, March 1 and support The Kid's College educational enrichment programs!