The Kid's College



Community Day at LEGOLAND® California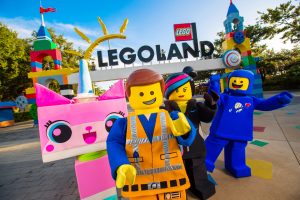 Sunday, March 3, 2019
11:00 am – 8:00 pm
To purchase tickets in person please see the locations and times below:
The Kid's College Office:
The Kid's College, 570 Rancheros Dr., Suite 270, San Marcos, CA 92069
Mondays and Wednesdays:   10am – 2pm  (No office hours Monday 2/18 due to President's Holiday)
Fridays: 2/15 & 2/22 11am – 5:30pm
Saturdays: 2/16 & 2/23: 10am – 2pm.
Last day to purchase tickets in person is Wed 2/28 10am – 6pm based on availability
Other Locations to Purchase Tickets in Person:
Mission Elementary, 2100 Mission
Oceanside
Wednesday
2/27
1:00 – 2:00 pm
Croziers Flowers, 139 Main Street
Vista
Saturday
2/16 & 2/23
9:00 – 1:00 pm
Mon- Fri
2/18 – 2/22
9:00 – 5:00 pm
B&H Music Store, 354 E Grand Ave, Escondido
Escondido
Saturdays
through 2/23
10:00 – 1:00 pm
Mon- Fri
2/2 – 2/22
10:00 – 6:00 pm
Hope you can join us at LEGOLAND® California for a fun celebration of our North County community! 
On 

March 3, 2019

 everyone is welcome at Community Day!
It is a great way to enjoy this amazing theme park and is LEGOLAND's thank you to their local community.
Additionally part of the proceeds benefit enrichment opportunities for children in North County San Diego school districts through The Kid's College extended learning programs.
A big thank you to LEGOLAND for selecting The Kid's College as the non-profit partner again for this amazing event. Their support of our community and for educational enrichment opportunities for North County children is vital.
For more information about student performances or student art show please see the Information Page.
We hope you can come out enjoy the day at LEGOLAND while supporting our community and educational enrichment!